TESOL (Teaching English to Speakers of Other Languages) is designed to instruct aspiring teachers in the essential aspects of linguistics and language education while giving them practical experience in classroom management and lesson planning. Many people around the world is now having interest in enrolling this certification course but they really don't know the reason why they should take this program. So here's some idea that you need to know when enrolling the TESOL Certification program and why you should enroll:
In enrolling TESOL Certification course online or on-site, you have to ask yourself first if you are eligible in enrolling this course program. Remember that this certification course is open to  any aspiring teachers around the world who wants to be certified and learn newest techniques in teaching English BUT you have to make sure also that you have a PASSION in teaching and taking care students in different age groups, cultures and race.
Here are some of the characteristics that you need to determine whether you are eligible or not in taking the TESOL course:
People looking for a switch in their career at any point of their lives
People wishing to travel around the world
An active teacher who wants to teach in another country or a different level of students
People wanting to act as voluntary teachers for a noble cause.
So, why you should enroll to this TESOL Certification course? Simply because TESOL offers exciting opportunities to the people who feel themselves drawn to working with non-native English speakers around the world. There's a global demand for English language teachers specially in Asia. According to many reports, Asian countries vary in their adopted strategies concerning English learning and its an addition to seeing English language proficiency as a key component of their development. If you are TESOL Certified, you can easily find a decent teaching job in language centers, government schools and universities around the world with high compensation.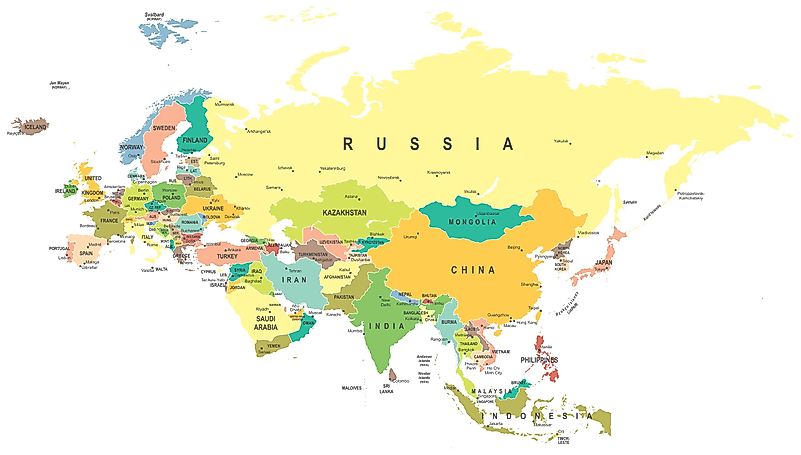 Photo: World Atlas
The TESOL certification course also is an added points if you want to make your CV more valuable especially if you are not an education graduate or an English major. This is also one of the requirements of the government in some countries when applying for a work permit.  According to jimmyEsl.com:
The consensus these days seems to be that you need at least a 120-hour TEFL or TESOL certificate to teach in Vietnam. This is not coming from the schools so much, but immigration, for the most part, is requiring teachers to show proof of a 120-hour TESOL course along with the other documents before they will process your visa. There are a couple of reputable companies that request these qualifications, such as ILA Vietnam and British Council, but there's much more competition to secure these jobs.
TESOL Coach Master courses will include all the basic elements of highly effective teaching and learning methods, which consists of 150 total hours (consisting of lectures, workshops, and practical hands-on teaching). For on-site training, it includes observation of ESL teachers and practice teaching with ESL students at various levels of English.
The course's topics include: second language acquisition, an introduction to linguistics, basic principles of language learning and teaching, learning techniques, assessment and evaluation, planning and conducting English language programs, teaching grammar in an effective manner, developing effective and up-to-date teaching paraphernalia with minimal resources, class management, designing a curriculum and syllabus, multi-cultural and cross-cultural aspects of the ESL classroom.
You will get a 150-hour TESOL Course Certificate. Each certificate awarded is produced and notarized in the state of Florida after you have submitted all necessary requirements needed and completed the course.