Kings kneel!
The COVID-19 pandemic has caught the world off guard putting families behind closed doors. As countries cry out in fear of the unseen, cities have fallen into deep sleep as the nightmare continues to pose threats everywhere. Vehicles have been swept out of the roads and flights have been cut off as cases of infections continue to climb in an exponential rate. World leaders are calling out to people to unite in prayer as the virus continues to take away lives and break families apart.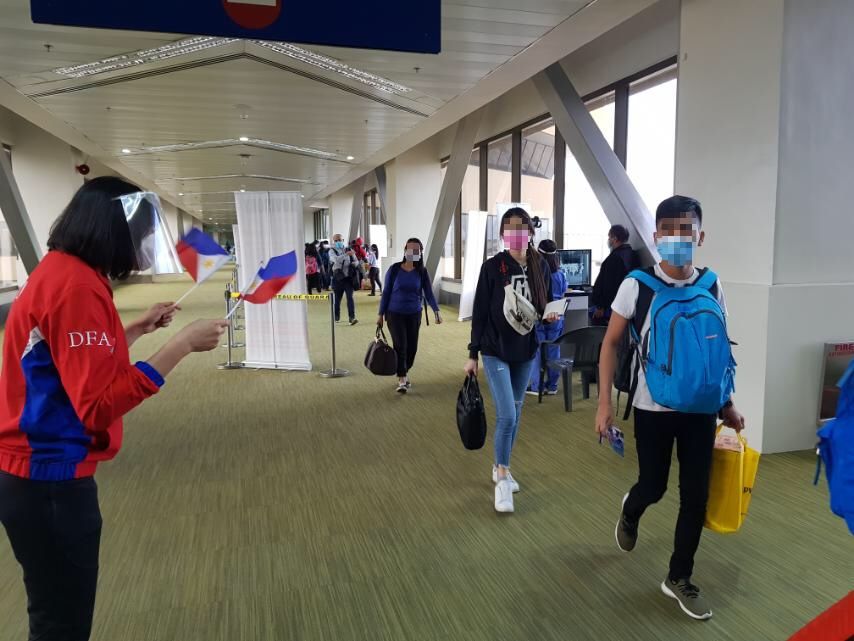 Now, people are bracing themselves in the arms of their loved ones but many have to face the adversary on their own in a foreign land. According to the latest survey conducted in 2018 by the Philippine Statistics Authority, there are over 2.3 million Overseas Filipino Workers (OFWs) in the world and this number has relatively increased throughout the years as the demand for their world-class manpower quality stays high. Despite the Philippine government's efforts to repatriate a percentage of this number in the midst of the pandemic, many OFWs preferred to stay in their host country not for being naive, but for the fear of possibly infecting their families. Embracing fear, they continue to cling to their faith as they look forward to the day when things go back to normal again. But…will they ever be?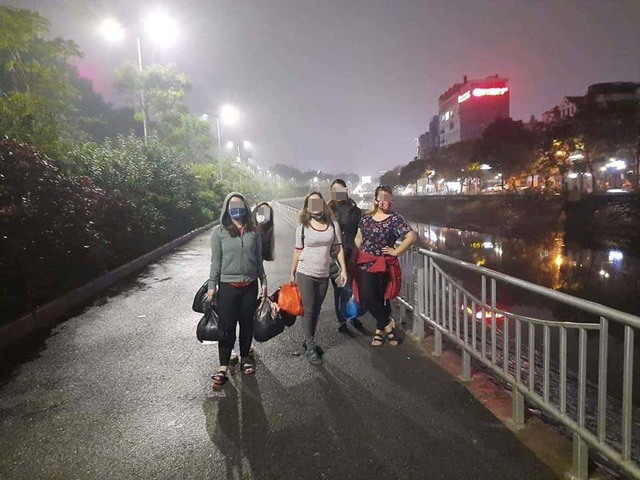 Filipino teachers in Hanoi bonding during the time of COVID-19. Photo by Khare Ap-apid
While the world's borders began shutting down, their eyes remain wide open for a glimpse of light even if it means facing a monster along a tunnel of darkness . But for them, the monster is not the virus itself but the dilemmas it has caused after companies had been shut down. For instance, while some OFWs in Vietnam have been lucky enough to be receiving a portion of their income and a roof over their head, many had to live with nothing at all—nothing to eat and nowhere to stay. As situations escalated in the country, humanitarian efforts flourished with the fundraising initiatives of several OFW groups such as Pinoy sa Hanoi, SAPI-ED Charity and the TCM Cares Program based in Vietnam.
During the darkest hours of the pandemic, the TCM Cares Program of Tesol Coach Master inc. had been receiving endless messages from several Filipino workers all over the country and by then, some disturbing stories had been uncovered. As narrated, some were forced to live nowhere as they failed to pay their rents while others had to skip meals just to make ends meet and even intern students in the province had to face the same fate. Whilst a group of Filipinos got stuck in their workplace on an island with no access to local aids, an OFW mother had to starve just to provide a box of milk for her kids.
Mr. Nico James Alagasi – Bantayanon – President, TESOL Coach Master Inc.
As the founder of TCM Cares program, Mr. Nico heard these situations first-hand crying himself to sleep as the pages of tear-jerking testimonies  started to reach the ground.
" It was painful yet inspiring to hear stories of bravery and resilience. "  He was able to raise a handful sum just enough to help his fellow OFWs get by for a while and this has been made possible through the generosity of Filipino teachers who spared a portion of their income for the cause.  Yes! The metaphorically dubbed Bagong Bayani had to endure such a doom. The pandemic may have exposed their vulnerabilities but much more than this, it has revealed their true powers, the power to stay afloat over troubled seas and the power to share paddles in the midst of a storm. After all, capes and costumes don't make up heroes but cliche as it may sound, struggles do.
As attributed to its outstanding schemes , Vietnam has been able to flatten the curve of infection. However cautions remain heightened and new regulations have been imposed as establishments gradually reopen to the public. For so long as the vaccine remains unavailable and the figures stay high in the rest of the world, the battle is expected to last through uncertainty.
The Pandemic has brought about countless lessons to this carefree world. As days come to pass, more and more people are waking up to the reality that tomorrow is not promised. People are starting to put the highest value on health and well-being as they acknowledge how fragile the body is. Empty homes are being filled with laughter and memories while nature is starting to reclaim its rightful space. The importance of wasted opportunities has grown bigger while the pride of man has been lowered on his feet. Broken relationships have been mended by the frozen time. And as the night gets darker, humanity shines brighter and brighter as people unite in prayer and unwavering kindness.
Humans have been used to wearing the crown of entitlement as the highest intellectual beings in the world but this time, kings kneel. But they always stand back up with restored faith and refined wisdom, ready to face more monsters in the journey called life.
Written by
John Dave Laturnas
Tesol Coach Master inc., Content writer