ORIGINALLY POSTED AT: whichschooladvisor.com
A new government decree has laid out a few rules and regulations for both local and international teachers as well as education institutions that have foreign partnerships.
A new government decree has helped identify the requirements of local and international schools operating in Vietnam.
Local and international teachers in Vietnam will now need to provide sufficient qualifications to be involved in integrated education.
A new government decree stipulates that foreign teachers must hold a bachelor's degree in their chosen subjects and teacher training certificates or equivalent.
Meanwhile, Vietnamese teachers are also required to meet standard qualifications for the grade they teach.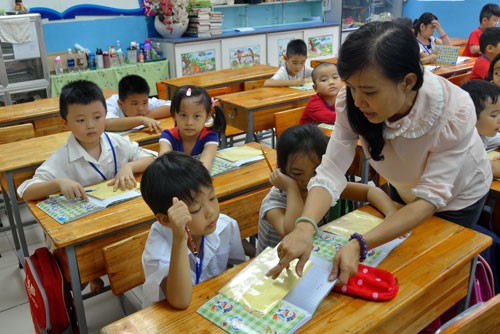 According to the Vietnamese law, all teachers must have foreign language proficiency at minimum level five out of six.
Private kindergartens and schools are allowed to have a link with legal and accredited educational institutions abroad the decree states.
The decree adds however that foreign educational programmes must be accredited by authorised agencies and/or organisations in their native countries, and that programmes must ensure Vietnam's education objectives. Exams need to be held within the laws of Vietnam and the country the institution has a tie-up with.
Graduates of integrated curricula at senior high schools must be granted graduation certificates from Vietnam and the country involved.
The education programme will be valid for five years and may be extended for a further five, the decree added.
The new rules and the decree will be enforced from August 1, 2018.
The issuance of the decree is seen as a move to tighten regulations on educational institutions that have foreign partners.
In April, Ministry of Education's International Educational Co-operation Department asked Newton Grammar School in Hanoi to end its relationship with George Washington International School (GWIS) in the US following the confirmation that GWIS was an unregistered school.
By Veathika