OUR AFFILIATION
TESOL Coach Master is a proud partner of American Global TESOL Association, LLC – a Wyoming Limited Liability Corporation established in 2019.
The company is in the Vocational Adult Education space and it is mission is to create and deliver practical vocational Business and TESOL programs. AGTA differentiates itself by creating and/or Syndication Education Programs with a goal of VOCATIONAL practicality.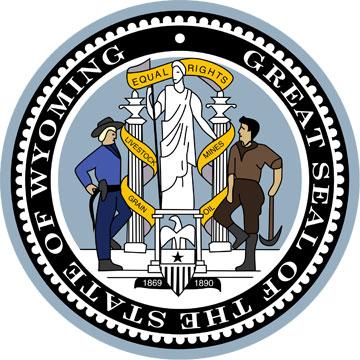 American Global TESOL Association, LLC – a proud partner of TESOL Coach Master is registered in the State of Wyoming as a Limited Liability Corporation with Filing ID: 2019-000890093. The company resides at 201 East 5th Street STE 1200, Sheridan, Wyoming 82801, USA. Here's the certificate from the State of Wyoming for AGTA:
https://wyobiz.wy.gov/business/FilingDetails.aspx?eFNum=091069016249164032085044088108235107161123092152
TESOL Coach Master by the American Global TESOL Association, LLC (AGTA) 150-hour online certification course is fully accredited by the Online TEFL and TESOL Standards Agency (OTTSA) . The Online TESOL and TEFL Standards Agency is a professional educational organisation dedicated to raising teacher-training industry standards, specifically online courses in the teaching of English as a Foreign Language. OTTSA is a professional educational organisation committed to monitoring and improving standards of online training courses, providing both potential customers and course providers with information regarding all aspects of teaching, training and development.
Mr Nico James Alagasi-Bantayanon, our in-house TESOL Coach Master is an active member of ACTFL—the American Council on the Teaching of Foreign Languages. The American Council on the Teaching of Foreign Languages (ACTFL) is dedicated to the improvement and expansion of the teaching and learning of all languages at all levels of instruction. ACTFL is an individual membership organization of more than 12,500 language educators, students, and administrators.  Since its founding (in 1967), ACTFL has become synonymous with innovation, quality, and reliability in meeting the changing needs of language educators and their students. From the development of Proficiency Guidelines, to its leadership role in the creation of national standards, ACTFL focuses on issues that are critical to the growth of both the profession and the individual teacher. Membership Number: 196528
Mr Nico James Alagasi-Bantayanon, our in-house TESOL Coach Master is an active Global professional member of  TESOL International Association that aims to deepen respect for the TESOL profession, its practitioners, and the profession's student constituency. TESOL's advocacy program addresses issues that affect the profession worldwide and offers English language educators the opportunity to get involved.  Membership ID:  261610
Mr. Nico James Alagasi- Bantayanon, our in-house TESOL Coach Master is an active Standard Member of National Council of Teachers of English (NCTE). Through collaboration and community, shared stories and shared experiences, NCTE supports teachers and their students in classrooms, on college campuses, and in online learning environments.
For more than 100 years, NCTE has worked with its members to offer journals, publications, and resources; to further the voice and expertise of educators as advocates for their students at the local and federal levels; and to share lesson ideas, research, and teaching strategies through its Annual Convention and other professional learning events. Membership number: 755391.
Go Overseas is a review and community platform for programs abroad, including study abroad, volunteer, internships, teach, and more. TESOL Coach Master is a part of this community wherein our graduates share their experiences regarding our course.
You can view our GoOverseas.com profile here:
GoAbroad.com's mission is to change lives through meaningful travel, one destination and one experience at a time. They believe that travel is the key to individuals attaining a broader perspective of the world, and that the world is a better place when people have a deeper understanding and greater empathy toward all individuals and cultures.
Launched and conceptualized in 1997, GoAbroad first set out to fill the information gap between students with a desire to travel abroad and companies offering international programs. TESOL Coach Master is a part of this platform. You can view our GoAbroad.com profile here: https://bit.ly/2QgDO3Y